The Province of Kaltenweiher

Kaiserin Konstanze
Information
Age
Early Middle Ages
Province Owner
Kaiserin Konstanze
Scouting Cost
5,100
Scouting Time
10:00:00
Infiltration Cost
900 per Sector
Owner's Battle Bonus
None
Reward
2,500
2,500
Information
The province Kaltenweiher is the one of the Early Middle Ages provinces and is unlocked after conquering Sturmhohen. This province consists of three sectors and gives the player a loot crate.
Total Loot
900

and 450

without loot crate, 3,400

and 2,950

with the loot crate.
Narrative
First:
What do you want again, double77luckyre you here to pay your respects to me? How nice of
Attack
How best to defeat defending units in this sector?
Map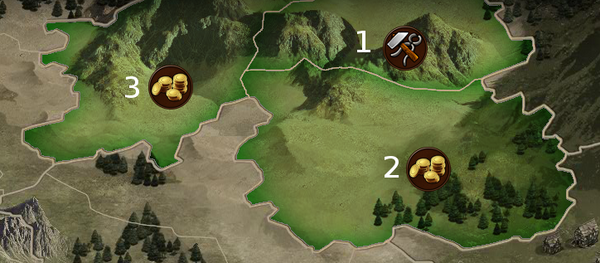 Sectors