Information
The province Teufelsfurt is the one of the Early Middle Ages provinces and is unlocked after conquering Sturmhohen. This province consists of five sectors and gives the player a loot crate.
Total Loot
900

and 1,350

without loot crate, 3,900

and 4,350

with the loot crate.
Narrative
First:
[Player Name] - I am actually very happy to see you, because I am in a good mood, for a change. The hangings in the morning were great fun and lifted my spirit. So, what do you want to do now?
Second
You brute! What do you even want in these parts? They are dark and unfriendly, and the people here are poor, worthless and stupid. However, they are prepared to fight to the death for their Kaiserin!
Attack
I will have the dead bodies of your men nailed to the trees!
Map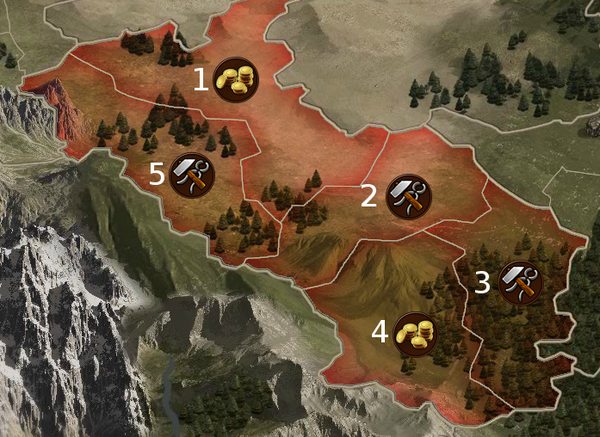 Sectors