The Province of Tyr

Frigga Hengisdottir
Information
Age
Bronze Age
Province Owner
Frigga Hengisdottir
Scouting Cost
20
Scouting Time
00:07:00
Infiltration Cost
200 per Sector
Owner's Battle Bonus
None
Reward
Bronze Age PvP Tower
Information
Tyr is an optional province that you can conquer in order to take part in the Bronze Age PvP tournament. It consists of 5 sectors and is therefore one of the bigger provinces in the Bronze Age.
Total loot
Narrative Text
First
In Tyr you will have to deal with a woman, [Player name], as I am the leader. As long as you treat me fair and with respect I shall do the same to you. But be warned - this lioness does have sharp teeth! So... what about some business?
Attack
I always welcome a good battle!
Map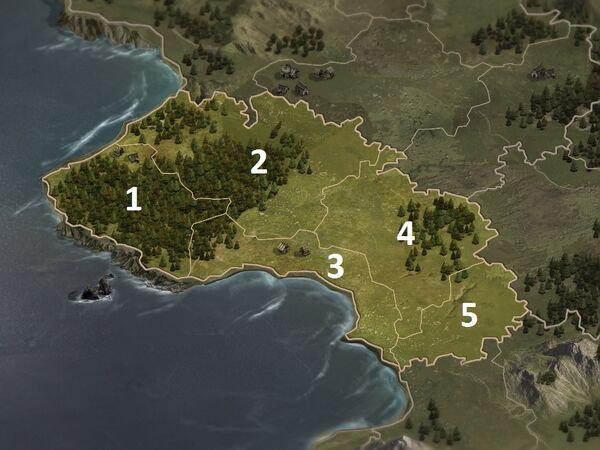 Sectors
Other provinces