The Province of West-Nagach

Hasdrubal Barkas
Information
Age
Iron Age
Province Owner
Hasdrubal Barkas
Scouting Cost
790
Scouting Time
ca. 03:10:00
Infiltration Cost
900 per Sector
Owner's Battle Bonus
None
Reward
1400
1400
Information
The province West-Nagach is one of the Iron Age provinces and is unlocked after conquering East-Nagach; this province consists of six sectors and gives the player a loot crate.
Total Loot
1200

and 1200

without province loot crate, and 2600

2600

with the crate.
Narrative
First
Nagach lies at the heart of my empire. Its vast lands are divided into west and east. I can't hide the fact that the people here seem to be impressed by your empire and openly talk about joining it. Maybe we can make that possible?
Second
You are pressing to take the heart of my empire with brute force. I will not allow that! My armies are well-prepared. But what if we try to end the bloodshed in this sector with a peace treaty?
Attack
My armies are well prepared. You will fail to defeat them!
Map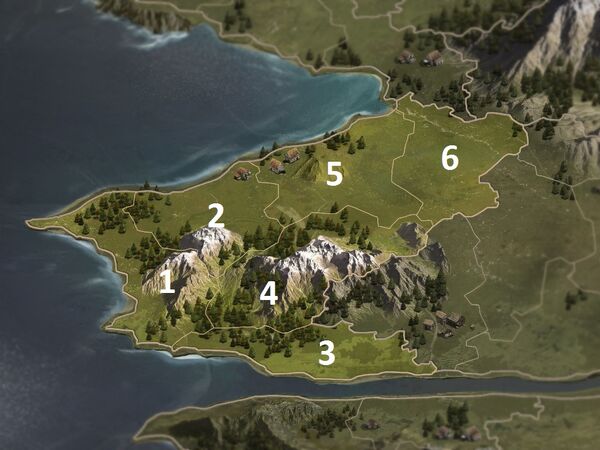 Sectors